Upcoming Shows
Midnight People Fundraiser 
September 17th 2021 - House & Tech House 
Precinct DTLA - 357 S Broadway, Los Angeles, CA 90013 
100% goes directly to St John's Well Child and Family Center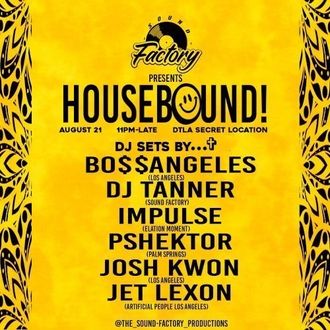 House Bound by Sound Factory - Warehouse 
August 21st 2021 - Tech House/Bass House/ Uk Bass 
Secret Location 
Get your tickets now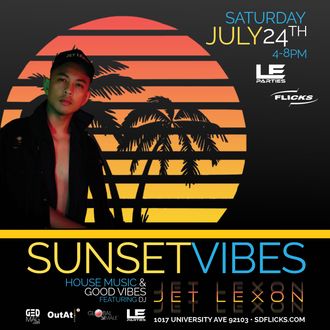 July 24th 2021 - House & Tech House 
Flicks 
1017 University Ave. San Diego 92103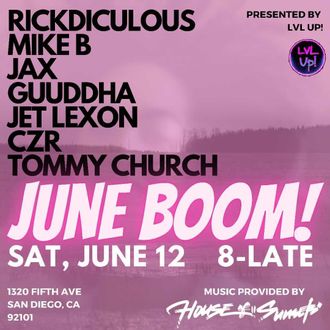 June 12th 2021 - Techhouse/Bass/UK bass/Techno 
1320 fifth Ave. San Diego 92101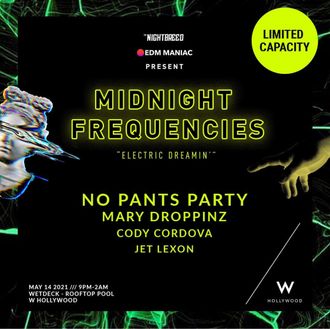 May 14th 2021 - House/Techhouse/Bass/Techno
W Hotel Hollywood -  6250 Hollywood Blvd, Hollywood, CA 90028
March 27th 2020 - House/Techhouse/Uk bass
Academy LA - 6021 Hollywood Blvd., Los Angeles, California 90028
December 7th 2019 - Deep Progressive Tech  
Avalon Hollywood -1735 Vine St, Los Angeles, CA 90028    
*Main State Performance from 10:00 PM -11:30 AM   
Get your tickets now   
https://www.eventbrite.com/e/avalon-presents-coldharbour-night-super8-tab-haliene-adina-butar-tickets-81615009691?aff=JetLexon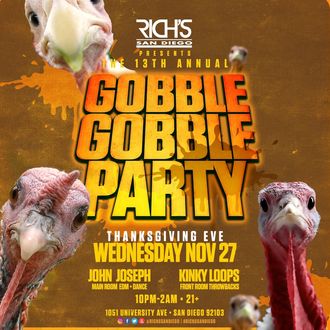 November 27th  2019 - House/Tech House *(Opening for DJ John Joseph) 
Rich's San Diego  
1051 University Ave, San Diego, CA 92103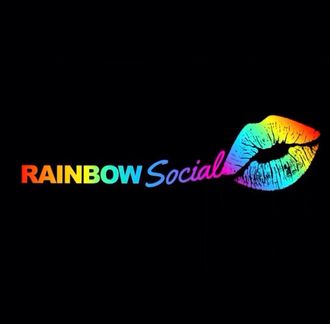 October 26th 2019 - House/Tech House 
Downtown Los Angeles Art District  
1147 Palmetto St, Los Angeles, CA 90013
Get your tickets now!
https://m.facebook.com/events/2398021806962359/

*JET LEXON will be performing from 10:30 -11:30 pm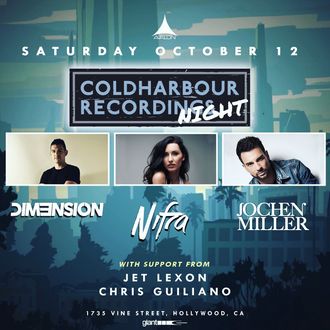 October 12th - Deep Progressive Tech 
Avalon Hollywood -1735 Vine St, Los Angeles, CA 90028 
*Main State Debut from 10:30 PM -12:00 AM
Get your tickets now 
*Promo Code JET1012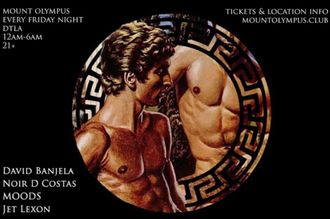 October 4th 2019 - Tech House/ Uk Bass
Secret Location in DTLA 
*The exactly address will be send out 5 hours before the event starts 
LGBTQ+ inclusive party
RSVP/Get your tickets now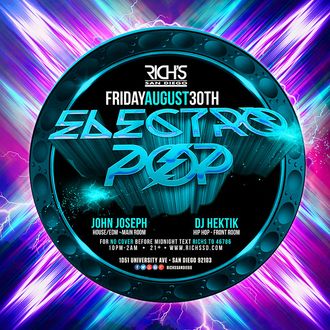 August 30th 2019 - Electro Pop (Opening for DJ John Joseph)
Rich's San Diego 
1051 University Ave, San Diego, CA 92103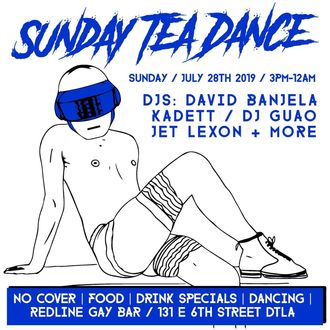 July 28th 2019 - Day Club Vibes  
Redline Bar - DTLA 
131 E 6th Los Angeles, CA 90014 
FREE EVENT - NO COVER - LGBTQ+ inclusive party 
*JET LEXON will be performing from 5:00 - 6:30 PM
July 5th 20019 - House Set (G House, Tech House & Bass House) 
Avalon Hollywood  
1735 Vine St, Los Angeles, CA 90028 
  
Get your ticket now 
https://vor.us/a2af0


*Promo Code JET75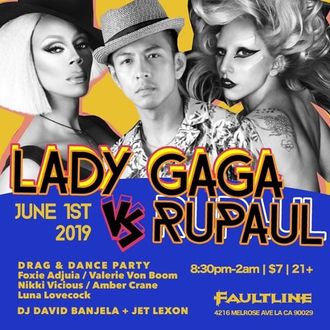 June 1st 2019 - top 40's, bass house, EMD & some Circuit music.
Faultline Bar
4216 Melrose Ave, Los Angeles, CA 90029
About Jet
California's JET LEXON is a DJ, Producer, and Songwriter who brings a transfixing amalgamation of EDM and high-energy club music, sprinkled with dance-beat, 80's classic rock, and the unexpected moment inspired by 90's pop.    
LEXON's love of music started when he was 10-years-old listening to cassette tapes. In fact, he left his first musical fingerprint using cassettes, with a remix of "I Hate Myself for Loving You" by Joan Jett and Living on a Prayer by Bon Jovi. Using a double-cassette-recorder/boombox and a Walkman, JET sped-up the tempo a few BPM by putting a cassette in a freezer for a few hours, then immediately popping it into the player.